Pet First Aid Awareness Month – April 2012
Pet first aid is something you probably tried to push away from you – which is natural. Who wants to think about what could happen and what best you should do then in such a situation?
However, by blocking this important matter out of your mind, you won't do yourself any favor – please, take the time to learn how to help when by doing what.
This is a handy outdoor pet first aid kit, ideal for traveling or touring with your dog, but also good to have at home in a fix place for dogs, cats, rabbits, Guinea pigs, birds and other pets.
It is a basic kit for pets, conveniently packed into a bi-fold, light weight bag and contains essentials for pet emergencies while you are on tour.
Essentials for your First Aid Kit
Dressing and Bandages
Adhesive tape (1-inch roll)
Gauze pads (3 or 4-inch squares)
Gauze rolls (2-inch for small dogs, 3-inch for big dogs)
Triangular bandages
Instruments
Digital thermometer (check the battery twice a year)
Scissors (with blunt end)
Tweezers
Syringe (12cc with needle removed)
Ointments, Disinfectants and Medication
Antihistamine (Benadryl, ideally the gel caps)
Antibiotic (triple), for example Neosporin
Hydrogen peroxide (3%)
Petroleum jelly (for thermometer)
Chemical ice pack
Miscellaneous
Small flashlight
Q-tips
Muzzle
Extra leash and collar
Ziploc bags for samples of vomit, etc.
Gloves (Latex or Nitrile)
Towel or blanket (large enough to transport your dog. You can now get compact emergency transport blankets that fit in a fanny pack)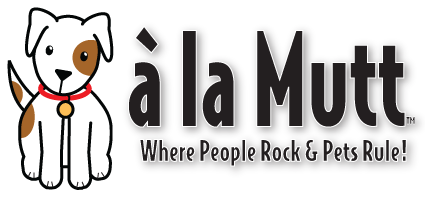 And because there is always an app for anything we do need help for, there is of course also an app called "Pet First Aid" from jive.me.
At first glance it looks very interesting and basic first aid is nicely presented with short instructions and images. This app is available for the iPhone and Android smartphones, but it is a paid one and you can download it for a small fee in Google Play or iTunes.
The only disadvantage is that in case of a real emergency there is often no time to first read step-by-step instructions and then apply them to the casualty.
A better idea is to read and practice first aid on your pet(s) before something happens. In this case books and apps are invaluable, you have got time enough to get familiar with handling first aid procedures, learning correct and safe restraining of an injured pet or effective bandaging.
Pet First Aid at Your Fingertips
Your four-legged family members rely on you for their care, so be prepared 24/7 for a medical emergency. From cuts and impalement, to choking and CPR, Pet First Aid is at your fingertips with detailed articles, video, and illustrations to help you care for your dog or cat. Record your pet's vital medical information to ensure their veterinarian is never more than a touch away, and your pet will never miss another vaccination.
Pet First Aid is loaded with detailed videos and step-by-step illustrations so you'll know exactly what to do when caring for your pet. Videos include: restraint, muzzling, CPR, bandaging, and many more. All articles, videos, and illustrations are bundled with the application for offline or wilderness access
The Red Cross has published a Pets and Disasters safety checklist for you to download. This checklist gives you  instructions and tips on questions, such as
"How you can prepare",
"What you should do",
"What to do after a disaster"
and gives further reading sources for info on disaster planning and emergency actions to take for animals and pets.
This is a short video to introduce a few essential "ingredients" for a first aid kit, that are not always thought of. Brian also explains why they make sense and should be there when you need them most.